Congratulations, health coach! you've expanded your services to multiple locations, that's fantastic!. But there's something you need to know: appearing on Google for multiple location, is little different than promoting just one business location.
You see, with a single-location business, you focus your efforts on one specific area, like a city or neighborhood. People searching online can easily find you because you're primarily targeting one location.
But, now, you're operating in different places. Each location has its own potential clients and local competition. So, showing up on search engines for all these locations requires a special strategy.
In this guide, we'll reveal the secrets of Local SEO specially for health coaches who managing services in multiple places.
What Is Multi-Location SEO for Health Coaches?
Multi-location SEO for health coaches means changing online strategies to fit health coaching services in different places.
This specialized approach includes:
Optimizing each location's online visibility
Creating location-specific content
Managing Google Business Profiles for each site
And ensuring consistent and accurate business information across various online platforms.
What Are the benefits of Multiple Location SEO
Using Multiple-Location SEO strategies can help health coaches in many ways, like:
Improve Marketing: There are health coaches who has offices in many cities. They can use location specific keywords on their website to show up in local search results. This can help to attract more clients and improve their marketing efforts.
Get Local Customers: With Multiple-Location SEO, health coaches can reach out to local clients in different areas. By making their website better for each location, they help local people find and pick their services more easily.
Boost Brand Recognition: When a health coach's website shows up in search results for different areas, it makes their brand stronger. Consistent information for different places can make their brand more recognizable.
Google's Approach to Multi-Location Businesses
Google plays a vital role in local SEO. To rank well for multiple locations, it's Important to make all your location information clear and consistent on your website. Google relies on your business NAP (name, address, and phone number) consistency across the web to determine your ranking.
Ensure your business mentions are consistent across all online platforms and directories for each health coaching location. This consistency builds trust with Google and improves your chances of ranking higher.
Key Steps to Rank Multiple Health Coaching Locations on Google
Ranking your health coaching service in multiple locations, cities, or neighborhoods can be challenging. However, we've pinpointed some essential steps to follow:
Optimize Each Location's Google Business Profile
Create a Google Business Profile (GBP) for each health coaching location.
Use a Business Location Group to manage multiple profiles efficiently.
Link to each location's individual page on your website.
Ensure accurate phone numbers for each location.
Maintain consistent business names and categories across listings.
Determine Which Areas to Target
Identify the top locations where your clients are most likely to visit your health coaching centers.
Conduct keyword research to find relevant search terms for each location.
Assess the competition and choose battles wisely.
Create Relevant Content on Location-Specific Pages
Include essential information like address, phone number, hours, and services.
Add unique content related to each location.
Avoid duplicate content and contact information for other locations.
Consider local keywords and phrases for each location.
Extend Reach with Location Pages
Create city or area-specific pages on your website.
Keep content unique and relevant to each location.
Optimize each location's on-page SEO, including title tags and meta descriptions.
Ensure Google can crawl and index location-targeted pages.
Implement a Link Building Strategy
Prioritize link building for locations you want to rank quickly.
Build local listings on major directories.
Seek local links from chambers of commerce or city-level directories.
Explore guest posting opportunities with nearby businesses.
Content Strategy for Multi-Location Health Coaching
Produce high-quality, long-form content for each location.
Include shorter pieces of localized content.
Address local customer questions.
Regularly update and expand content as needed.
Ready to Boost Your Health Coaching Business Across Multiple Locations? Let's Optimize Your Local SEO Success Together!
How to Manage Citations for different Locations
Use local citation tracking tools to identify and correct any inconsistencies in your business mentions online. Monitor and update information as necessary to maintain consistency and improve your local SEO.
Generating and Managing Reviews
Online reviews play a vital role in your health coaching business's reputation. Encourage customers to leave reviews on platforms like Google and Yelp. Consider including review requests on receipts or sending follow-up emails. Respond to reviews, especially negative ones, to showcase your excellent customer service.
Common Issues and Challenges
Be aware of potential pitfalls in multi-location SEO, such as:
Neglecting site maintenance and updates.
Difficulty managing multiple location results.
Overlooking regular website audits.
Failing to incorporate local keywords effectively.
Mismanaging GBP locations.
Tracking and Reporting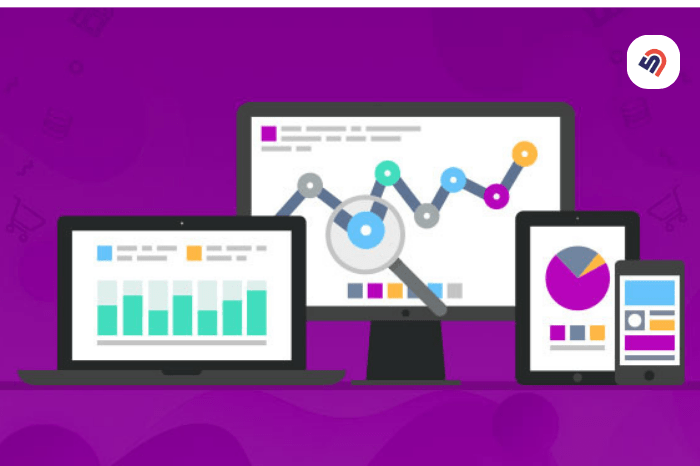 Use SEO tracking tools to monitor the performance of each location. Compile the data into SEO reports that showcase your results. Highlight essential metrics such as rankings, traffic sources, conversion rates, and more. Regularly track and adjust your multi-location SEO strategy to ensure ongoing success.
Recommended Tools :
1. Semrush
Optimizing your health coach business for multiple locations requires careful planning and execution. By following the strategies outlined in this guide, you can improve your local SEO for each coaching center, reach a broader audience, and drive more clients to your health coaching services. Stay consistent, monitor your progress, and adapt to changing SEO trends to maintain your success across multiple locations.